Kehilath HaDerekh (Hebrew for "Congregation of The Way" is a Messianic Jewish shul (congregation) of the Conservative style, in New York City. We are a community of Believers in Yeshua of Nazareth. We are Jews and Gentiles, together as one in Messiah, known as "The Little Shul with the Big Spirit"!
Are you Hungry for Real Biblical Truth?
Messianic Judaism is the original faith of the Rabbi from Nazareth, Yeshua. His Hebrew name means Salvation. In English many know Him as Jesus. Come worship and learn the Jewish Roots of the Faith!
Join us for Vibrant Worship with "The Way" Messianic Worship Team, Engaging Prayer, Encouraging, Cutting Edge Teachings, and Fantastic Fellowship! Everyone Welcome!
10:30AM Saturdays @ 236 West 72ndSt., New York, NY 10023
Awesome Shabbat Worship Service 10:30AM This Sat. July 20th !
+ 9:30AM Free Hebrew Class
+ 10AM Coffee Nosh
+ 1PM Bar/Bat Mitzvah Class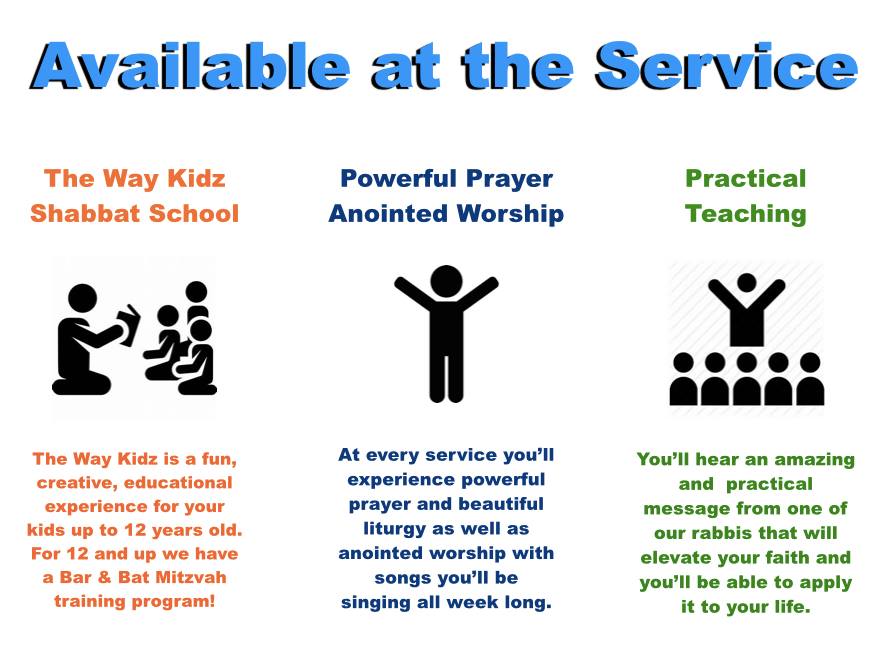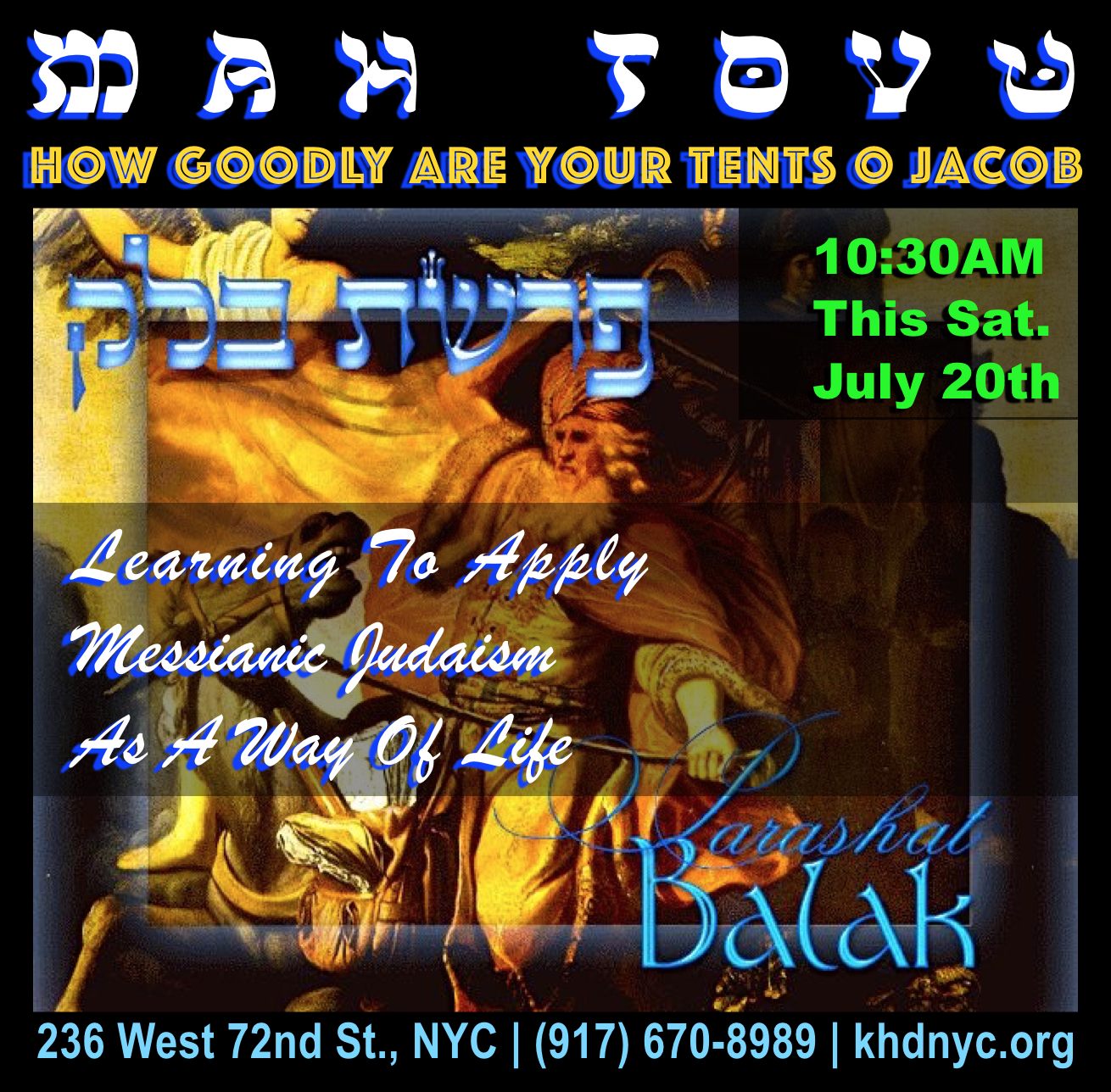 Special High Heat Notice for this Sat. July 20th:
This Sat. July 20th there is a High Heat Advisory in effect. Temperatures in New York City may reach up to 96 degress in the late afternoon, with Humidity levels around 70%. People are advised to dress is light weight, loose, summer clothing for very hot weather, and to keep hydrated, and to be as much as possible in a cooled place. So please drink lots of water, take water with you, and get to shul early to beat the heat. If possible, take a car to or from shul. We have cold water and other beverages and ice at the shul to help you stay cool and the shul has a great air conditioning system! Also, we will try to provide rides home (as may be possible) with people who drive in and going your way home.
* If you at risk of heat injury or heat stroke due to a medical condition or your age, please stay home - provided you have air conditioning.
Any questions, call Rabbi Ben at (917) 670-8989