1. BOARD OF DIRECTORS
The Board of Directors are the governing body of the congregation. The Directors are:
- Rabbi Ben Tzion, President
- Maharat Erika Quintero, Secretary/Treasurer
- Reb Andrew Friedman, Vice President
- David Frontera, Director
- Richard Snoddy, Director
2. ELDERS
Zakenim (Ordained Elders) along with our Shamashim (Deacons), are the servant-leaders. Under the guidance and authority of the Rabbi, provide prayer, teachings, classes, and lead ministries of the shul.
The Zakenim are: Rabbi Ben, Maharat Erika, Reb Andy, and Reb/Pastor Emmanuel..
3. ACCOUNTABILITY BOARD
The Accountability Board exists as a body of accountability for the Congregation's Senior Leader. The Accountability Board may only be called upon by the rabbi for prayer or counsel as needed. The Board of Directors may contact the Accountability Board, only by unanimous vote (excepting the rabbi), if any matter of serious unrepentant biblical sin should arise concerning the senior leader. The Accountability Board is empowered to have authority over the senior leader. Their identity is known only to the senior rabbi, and the board of directors.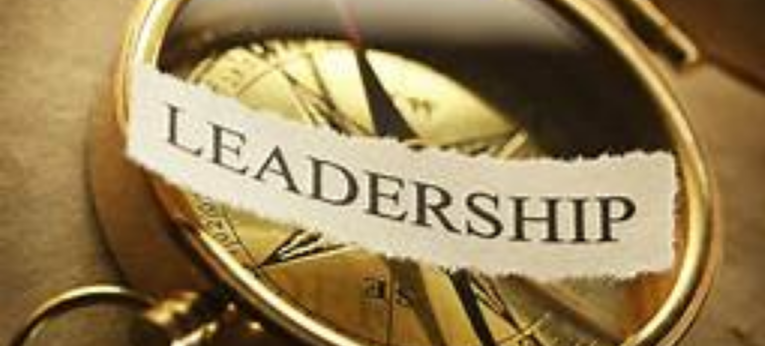 Kehilath HaDerekh's leadership is composed of three components:
Rabbi Ben is the Rosh Kehilah (head of the congregation) at Kehilath HaDerekh - Congregation of "The Way". He was born in Brooklyn, NY to a Conservative Jewish family in the Kosher Catering business, and is of Ashkenazi heritage. He studied in Yeshiva since boyhood, and has a background ranging from Boy Scout to U.S. Paratrooper (82nd Airborne Division), and having served in Germany, Korea and USA; and in Sales, International Trade and Finance; as well as an Employment Counselor. As a young man, he studied Mathematics and English through a University of Texas annex offered at the U.S. Army Education Center College Program. After the military he majored in Economics at Hunter College of the City University of New York. Rabbi Ben pursued Messianic leadership training in Messianic Jewish Theology and Leadership over an eight year period with some of the top Messianic schools and organizations. He studied under three Messianic Jewish Rabbis, has five separate ordinations, the first of which was from an Orthodox Rabbi. He received an honorary Doctorate from Northwestern University (a religious school unaffiliated with Northwestern University of IL.) through Chaplains International Director, Chaplain General, Rev. Dr. Herman Keck. He has taught in Messianic congregations and also in churches, both locally and overseas. Rabbi Ben authored about 40 position papers on Messianic Jewish Theology and Practice. He sees himself more of a Peter than a Paul, more of a fisherman teacher than a scholar. He has served as the rabbi in three Messianic congregations and has led Passover seders and Jewish services in prisons, as well as leading a local prison ministry program in NYC. He is also one of the founding members of the Messianic Jewish Alliance International.

Maharat Erika (also Rebbetzin Erika) is of Sephardic heritage, originally from Ecuador, and the wife of Rabbi Ben, making her the Rebbetzin (the first lady of the shul). She has studied Judaism, Messianic Jewish Theology, and Hebrew. She holds a Messianic ordination as "Maharat". Maharat is a term for a female leader in Judaism. The word maharat is a Hebrew acronym for words Manhiga Hilkhatit Rukhanit Toranit denoting a female leader of Jewish law, spirituality and Torah. It has become a term used for female clergy in Judaism, and it is in this context the title is used here. Rebbetzin means both the wife of the rabbi and it also means a female religious teacher. Maharat Erika is a professional import manager by trade, and a full time mom.

Reb Andy hails from Westchester County New York and was raised in a Reformed Jewish family. He studied at New York University, State University of New York at Purchase, Liberty University (Pastoral Staff Program), The Kings College, and Alliance Theological Seminary - where he studies Bible, Theology, Greek, Homiletics, and Dramatic Arts. In his freshman year of college, he came to faith in Messiah Yeshua and he began attending Christian services. He left to study Orthodox Judaism for a time and finally landed at home in Messianic Judaism. He attended Messianic congregations for three decades in Westchester and Rockland Counties New York, New Jersey and finally New York City. Reb Andy studied under several Messianic Rabbis and was ordained as a Messianic Reb.* He is a professional Recovery Specialist and an Advocate in the mental health field with an organization in Westchester County New York.

Reb Emmanuel (also Pastor Emmanuel) is from Queens, New York. He obtained a dual degree in Theology & Communications and published several articles for Christian publications while serving the youth ministry. He was ordained a pastor in 2012. He served at a church which observed Saturday services until the church merged with a larger Christian group who met on Sundays. Pastor Emmanuel left to pursue services, fellowship and studies in the Orthodox Jewish communities of New York and New Jersey, where he had worked for more than seven years at a Yeshiva. He was asked to convert to Orthodox Judaism but refused owing to his faith in Jesus ("Yeshua" in Hebrew). The rabbi mentioned to him that he was like the "Messianics," who had a form of Judaism but maintained their belief that Jesus of Nazareth is the Messiah. Pastor Emmanuel then did some online research and found Kehilath HaDerekh in 2014. He has been at with us at The Way ever since. In 2016 he was made a Reb * at our shul. He is a professional Network Engineer by trade at a charter school in NYC.
* Reb is a Yiddish word meaning Mister, a title of respect used in some Jewish communities for Jewish scholars. We use it at The Way for male clergy.